Shortly before the frenzy of the holiday season, I had the great pleasure of photographing Marie.
Like many women, Mary is not very comfortable in front of a camera. Nevertheless, I think I have captured the beauty and strength of character of this new businesswoman.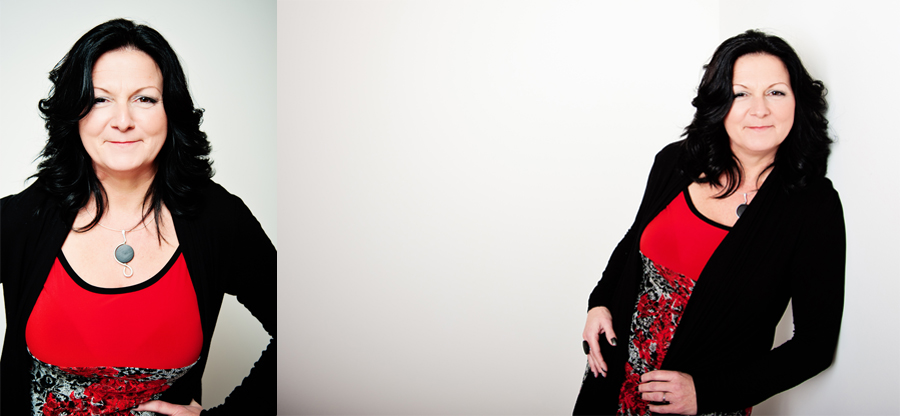 She is an humorous one our Marie. She is funny and always has a nice big warm and welcoming smile.
This one is my favourite.
My dear Marie, I thank you for letting yourself go in front of my camera. I had a lot of fun and I would do this experience with you again.
I am taking two lines here to say a big thank you to my makeup artist and hair stylist – Hélène. She has put Mary at ease immediately upon her arrival at the studio. I have been talking about Helen a couple of times now and I would very much like to present her to you on this blog but she has not yet accepted my offer to photograph her. I am putting a bit of virtual pressure on her because I love her, she is wonderful and I really want to photograph her and officially introduce her to you.   ;)