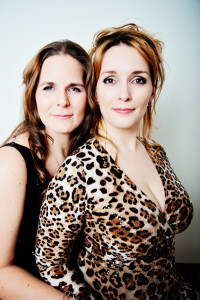 Bring your best friends together for a pampering afternoon. We will ensure that you look the best.  The make-up and hair styling are done, at the studio, by a caring professional. We will help you choose your outfits to create an harmonious look that will suit you individually. Two hours will be devoted to photographing and celebrating the beauty of your friendship.
All you have left to do is organize a girls night out to complete your unforgettable experience.
The price of the sessions starts at $185 and includes all the same benefits of the beauty session. The price of the collections of images starts at $595.
Book your session now by contacting the studio or by calling 418-973-6398.
We look forward to meeting you very soon!
Z…