This is the Basilica Santi Giovanni e Paolo located in the heart of the Old City.

Yes, there is a lot of greenery in Rome – oh, I think I already said that in an other post. Anyway, the first row of trees are olive trees and the second are pine trees.
I think this doesn't need introduction.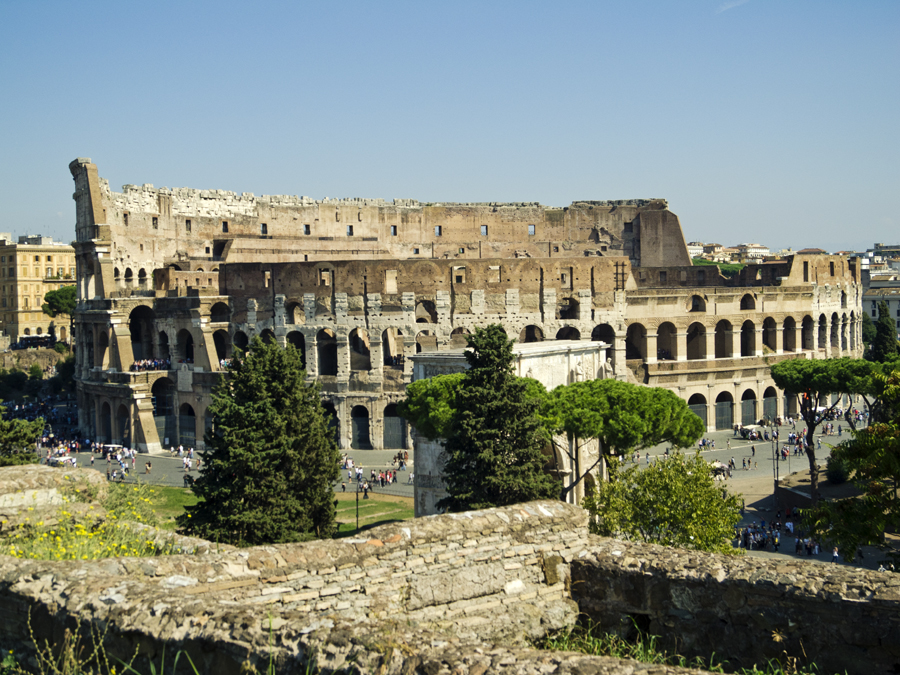 I decided to put a root beer colour filter on this photograph because I didn't like the contrast of the bright colour of the people's clothing on the beige rock of the Colosseum. It just didn't make sense to me.