What to say… it's London!!!
Ah… St. James Park!  A serene park where you can pet wild pelican bird.  Really!  I have pet my first pelican bird.  No, I don't have a picture to prove my saying… But you can trust me, I am telling the truth.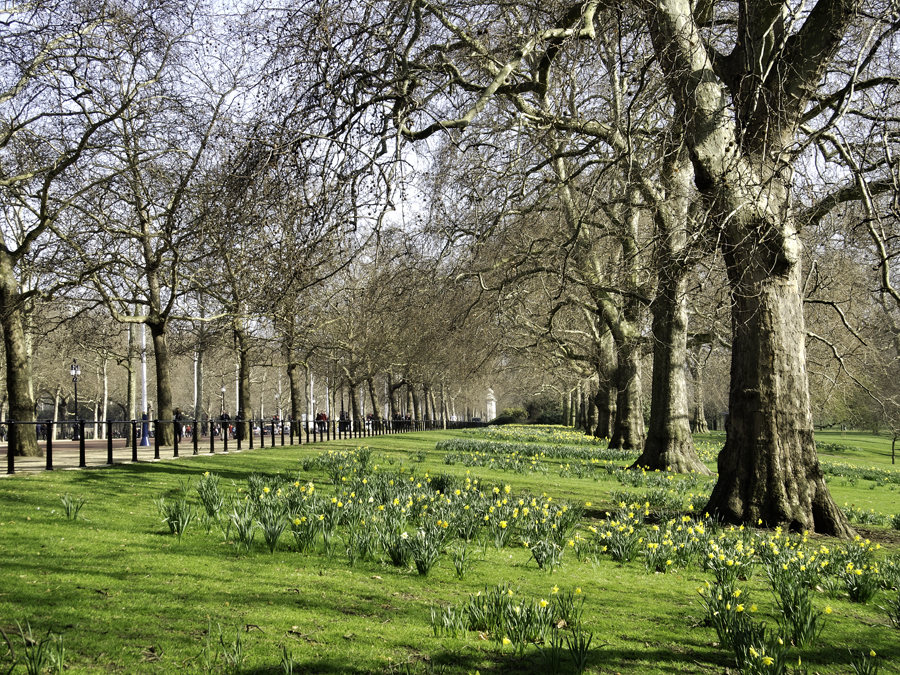 Yep, we got blue skies and warm temperature in London!
On our way to the Old Operating Theatre Museum and Herb Garret, we came across this unusual street corner.  Just take a minute and look at everything in this picture.  A bit spooky, right?
Enjoy!  Even if you don't believe me about the blue skies and the pelican bird…    ;)
Z… xxx