Sometimes I need models for specific promotional campaign or just because I want to experience with new equipment or techniques… If you want to model for me, there is an easy way to get on my shortlist:
Follow me on social networks (Facebook, Twitter, Google+ and LinkedIn)!
Usually, when I need someone (unless I already know who I will shoot) I post a message on those platforms. It can't be easier than that!   ;)
On another note… At the beginning of January, I needed someone to do a little bit more of a boudoir style shoot for my Valentine's day campaign and I asked Josée, a woman I met at the Corporation des femmes d'affaires du Saguenay.  She is a webmaster and my little geek from expressoenligne.ca.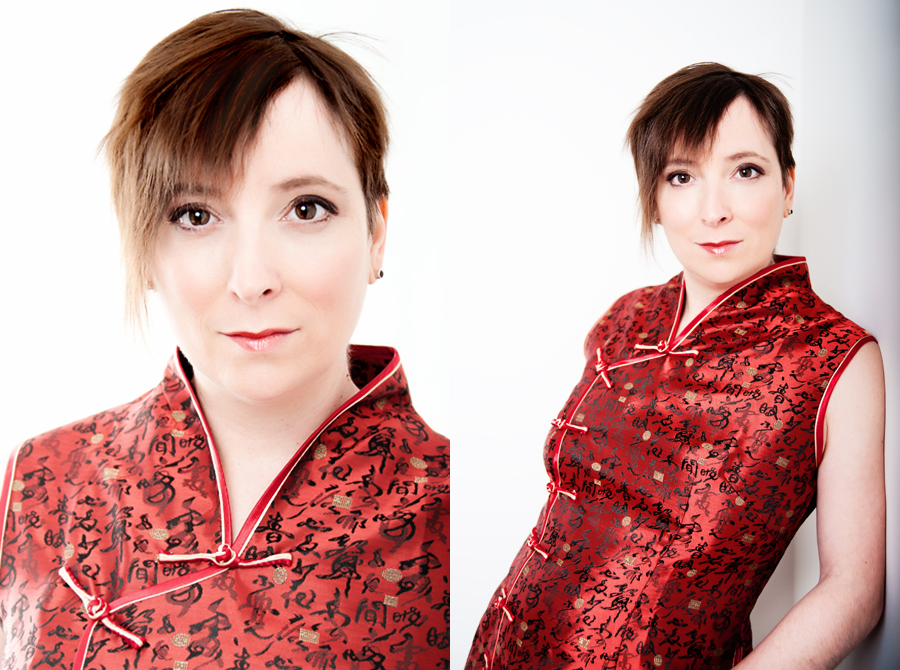 Don't be fooled, she doesn't have any experience in modelling; just like every woman who comes to the studio. I did the shots I needed for the campaign and then I ask her to change in her gorgeous Chinese style dress she brought.  I immediately fell in love with that dress when I saw it and with the final result.
I am so looking forward for the nicer weather (something called "spring") so we can shed a bit of our warm clothes and start shooting outside…
In the meantime, enjoy snuggling under the comforter for a little more!
Z…