æ
One month until Christmas!!!
We have to shop, to wrap, to go to the office parties and then, it's the family parties, we have to bake and to cook… The madness is just starting. I want to offer you a gift: A little break to think… about you! That's what our photoshoots are all about.
Furthermore, by booking a photoshoot before 31 December 2013, you will receive a complimentary folio image*.
To book your photoshoot now, call 418-973-6398.
Enjoy this festive time!
Z…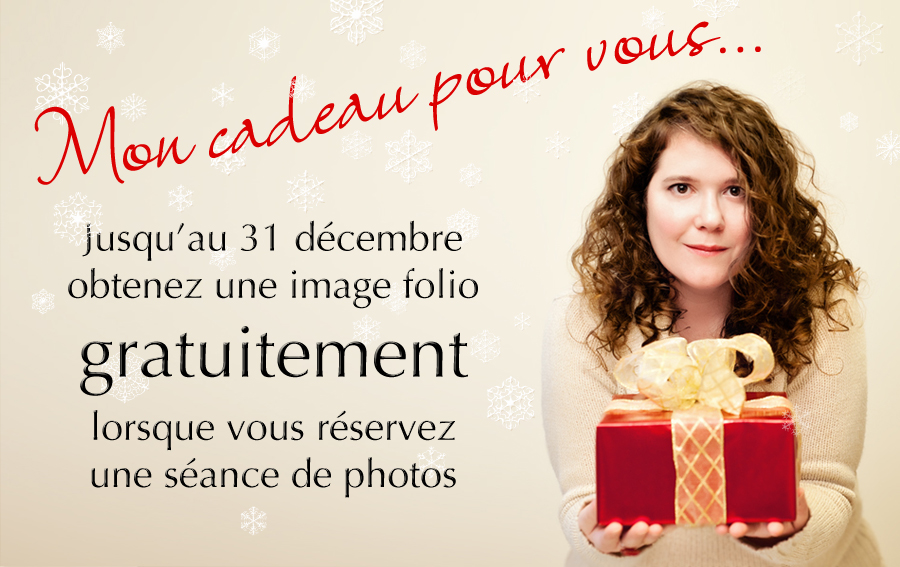 *** The fine prints:
– The fees for the photoshoot has to be paid entirely in order to secure your booking and to be eligible for this promotion
– This promotion ends on 31 December 2013 at 5:00 pm EDT