I have to thank you for all the comments I have received on my last post through e-mails and Facebook. It is really appreciated.
Now, the post I promised you.
This choice of travel destination was totally random and, since this is a place that we don't hear much about, we were ready to scout it for the benefit of my readers.  No, I am not starting a travel agency; although, I am sure I would be good at it.
Here some facts about Slovenia (not in particular order):
1. 92% of its population is bilingual and 71% is trilingual
2. Became independent in 1991; however, there is evidence of human habitation since around 250,000 years ago
3. Žganje is the slovenian moonshine and it is very strong.  Drink at the end of the meal, it literally digests the content of your stomach!
4. Postojna Cave has a network of 20 km of passages, galleries and chambers. It is the most-visited cave in Europe  and every second of the time spent there is amazing.
5. One of the top 10 smallest country in Europe (#8 with 20,256 Km2) but it is pack full of lovely people and landscape
Ljubljana is the capital of Slovenia and it is hard to say that it is…  Here one of the bridge that crosses the Ljubljanica.
A terrasse in the city centre.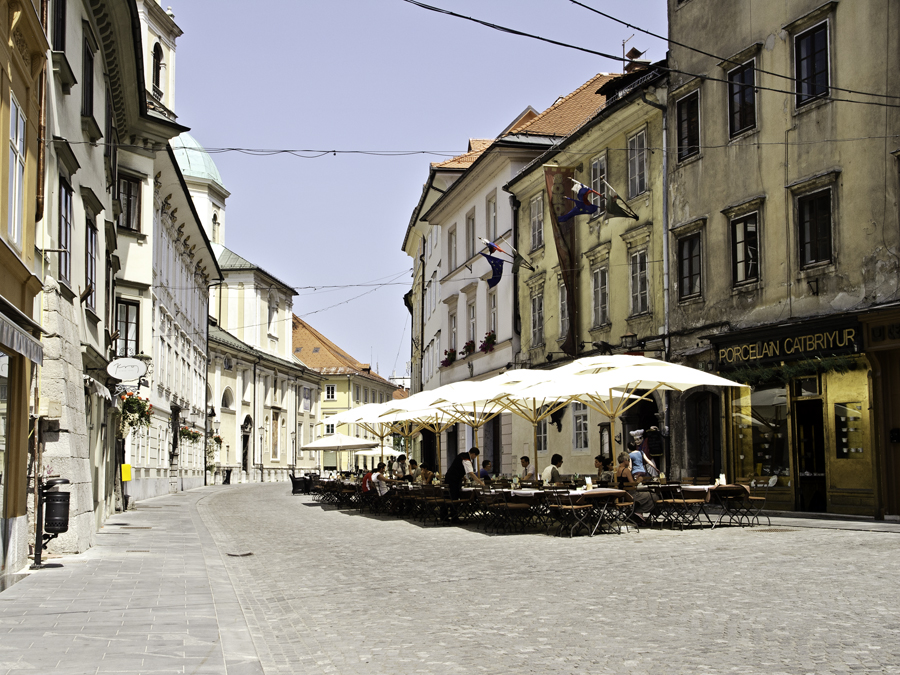 The view for the Ljubljana Castle, which sits atop the Castle Hill (Grajski grič).
We stayed in Postojna for the Canada Day long weekend, about 30 minutes from Ljubljana.  I like writing "Ljubljana"…  :)
This is a building in Postojna that have some similarity with the  Predjama Castle.
I am ending this post with pictures of the Postojna cave.
Enjoy!
Z…
No, this one!!!  This is the scenery around the cave.
Here the photographs inside the cave.  ;)