Wednesday, 25th septembre 2013, was the official opening of my studio. For the occasion, I had invited business women and friends from the Saguenay – Lac Saint-Jean region, first to celebrate with them, and then so they could visit my new space and presented them the products I am very pleased to offer.
I spoiled my guests with a glass of Valdobbiadene Prosecco Superiore Sior Piero, a sparkling wine that I personally imported from Italy, and Frambleu, a raspberry and blueberry liqueur from "Domaine Le Cageot" vineyards. Moreover, Philippe Côté, from "Aux petits oignons" professional chef and caterer, had concocted amazing small treats just for us.
As the saying goes "The cobbler's children go barefoot", I do not have any pictures of the opening night, but there are some on the Facebook page of the "Corporation des femmes d'affaires du Saguenay". However, I took some this morning of my new space that I adore!
It is a big change from the tiny space I had to work with in Bagotville.  I now have a proper office (which is way too messy to show you!) and a spacious studio with cool props (new chairs and skirts).
It is a nice canvas to do what ever I want.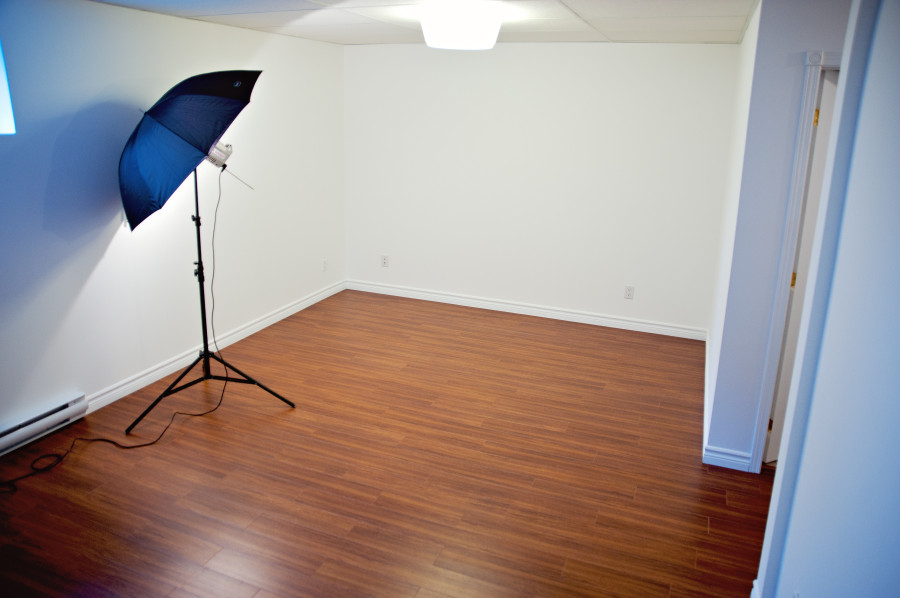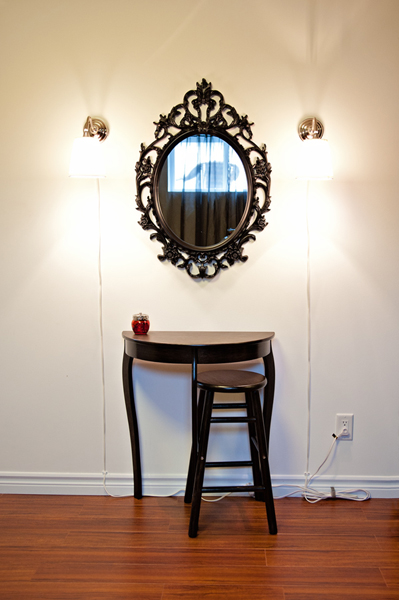 My favourite room is the viewing room. It is a multi-purpose room where I can comfortably welcome you and get to know you. This is also where my MUA/Hair Stylist will pamper you.Finally, this is where you will see for the first time your carefully prepared photographs; hence the name of the "viewing room"! :)
During the opening night, the door prize was a free photo shoot with me and Mrs. Marie-Christine Lavoie, owner and artist at "Les Fantaisies de Marie", a boutique in La Baie, QC, won the prize.  Also, each of my guests went home with a cute red envelope. What was in it? You can discover it by booking a photo shoot with me before October 25th, 2013!
Enjoy!
Z…
P.S.  Next week I will write about my services and products.  This post was already long enough!  ;)