I had to do Yan's portrait for his ID card and, since he was already in the "mood" to let me take photos, I made him dress up a little and (ab)used him.  I have to say, he his the worse person EVER to take picture of: he can't stand still, he always has to play silly, he cannot follow direction and insists in doing his "I am a tiger" pose.  A nightmare!!!  ;)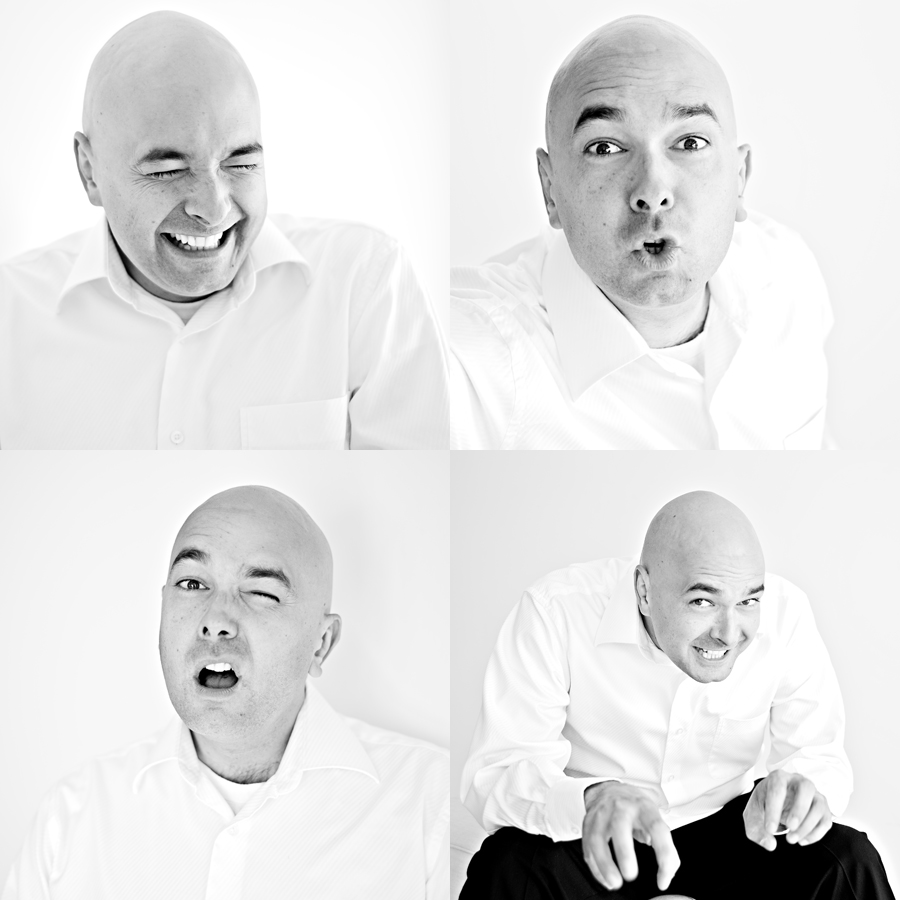 Yep, the last one is his "I am a tiger" pose….  Oh, and he even roar doing it!  (I am shaking my head)  ;)
Moreover, the twins aggravated the situation when they decided that they wanted to know what all this was about.  To make my life easier, I included them in some of the shots which help keep everyone in line for maybe 30 seconds.
At the end, I was able to take a few good shot of him.
I prefer to process men's photograph in black and white, or in very desaturated tones, with more contrast.  I found that it suits them much better and bring up their masculine features.
To finish this post, this is my favourite shot of my man.  By the way, did you get the subtleties in my title???   Hahaha….
Enjoy!
Z…